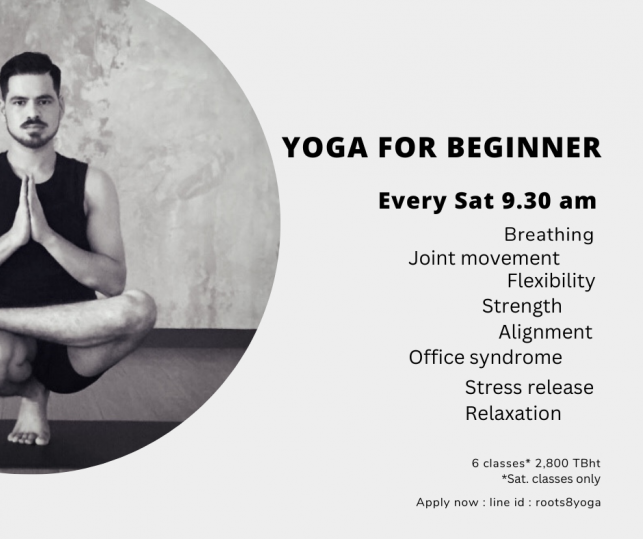 Hatha yoga for beginner
If you are new to yoga then here is the answer. Learning about Basic yoga is very important for every beginners. Just get time and space to become our familiar.
Beginner yoga details for :-
• Breathing -ฝึกการหายใจ
• Joint movement – บริหารข้อต่อ
• Flexibility – เพิ่มความยืดหยุ่น
• Strength – เพิ่มพละกำลังความแข็งแรงของกล้ามเนื้อ
• Alignment – จัดระเบียบร่างกาย แกนกลาง กระดูกสันหลัง
• Stress release คลายความตึงเครียด
• Office Syndrome บรรเทสอาการออฟฟิศซินโดรม
• Relaxation สงบ ผ่อนคลายกายใจ
"Back to basic, go to inner"
Date : Every Saturday 9.30 am.
Roots8 yoga • Sathorn8 •
Tel: 097-2322678
Line id : roots8yoga
BTSchongnonsri exit no.2

#roots8yoga #traditionalhathayoga #sathornsoi8 #btschongnonsri